Nendo Suzu bell C
Sèvres porcelain
Designed by Japanese studio Nendo in 2017, the Suzu bell comes in five different silhouettes. Combining the whiteness of porcelain, Sèvres blue and 24-carat gold, each one delivers, thanks to the unique properties of fine porcelain, its own crystalline tone. Signature and marks on the inside of teh foot.

An art object entirely handmade by our craftsmen in the workshops of the Manufacture. Nuances and variations may appear from one piece to another, making each one almost unique.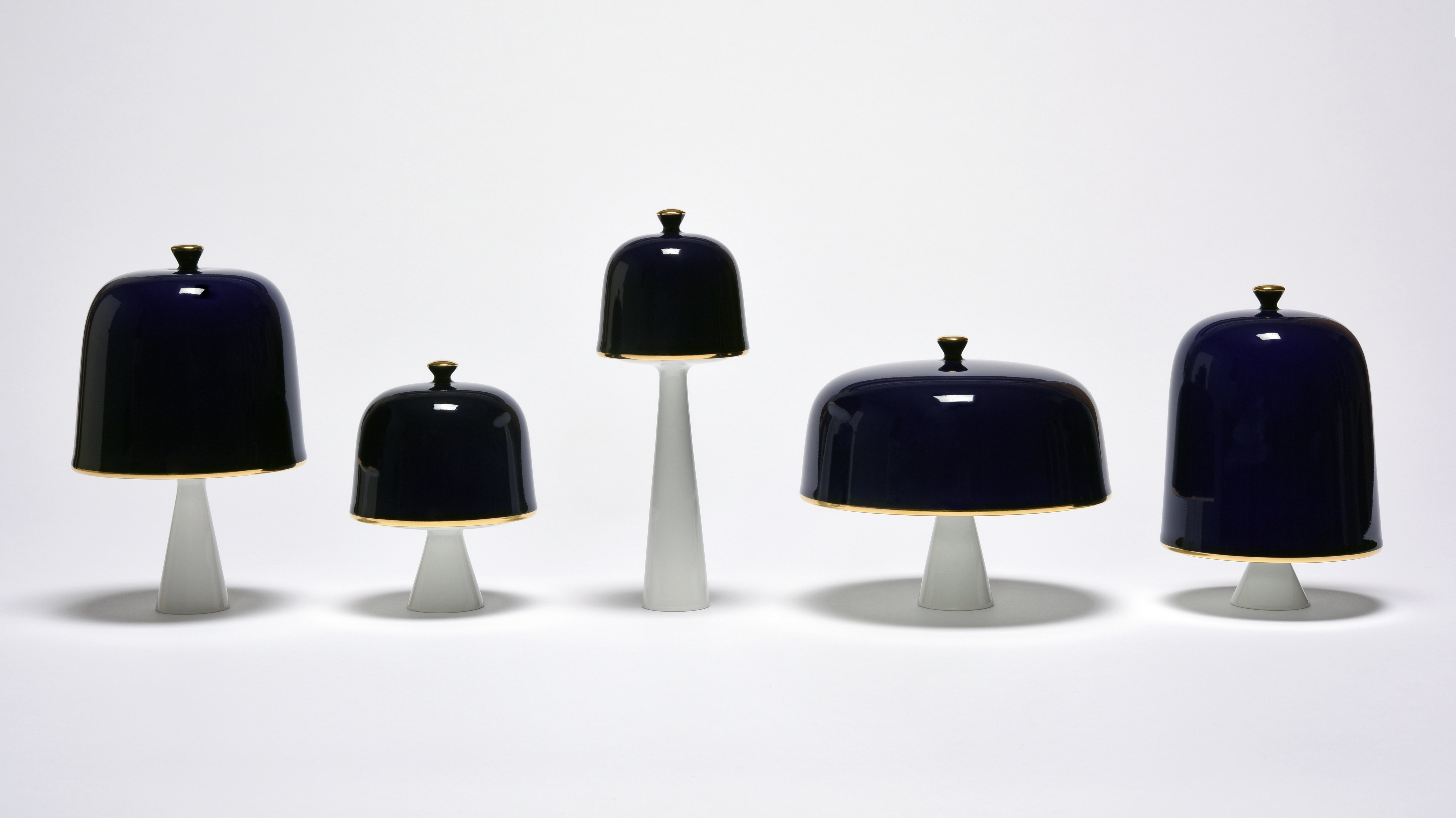 The collection of Suzu bells designed by Nendo for the Manufacture de Sèvres.