Mantes box by Apeloig
Sèvres porcelain
Second size Mantes box in white porcelain, combined with a 24-carat gold Galaxie motif created by the graphic designer Philippe Apeloig for the Manufacture de Sèvres. Gold thread at the foot and on the lid. Signature and marks on the bottom.

An art object made entirely by hand by our craftsmen in the workshops of the Manufacture. Nuances and variations may appear from one piece to another, making each one almost unique.
Watch the video of the 24-carat gold decoration being applied in the print workshop.
Invited to Sèvres in 2017, the graphic designer and typographer Philippe Apeloig combined all the traditional skills of our craftsmen with his reflections on the sign to create a series of simple yet striking decorative motifs: Galaxie, Tourbillon and Paille.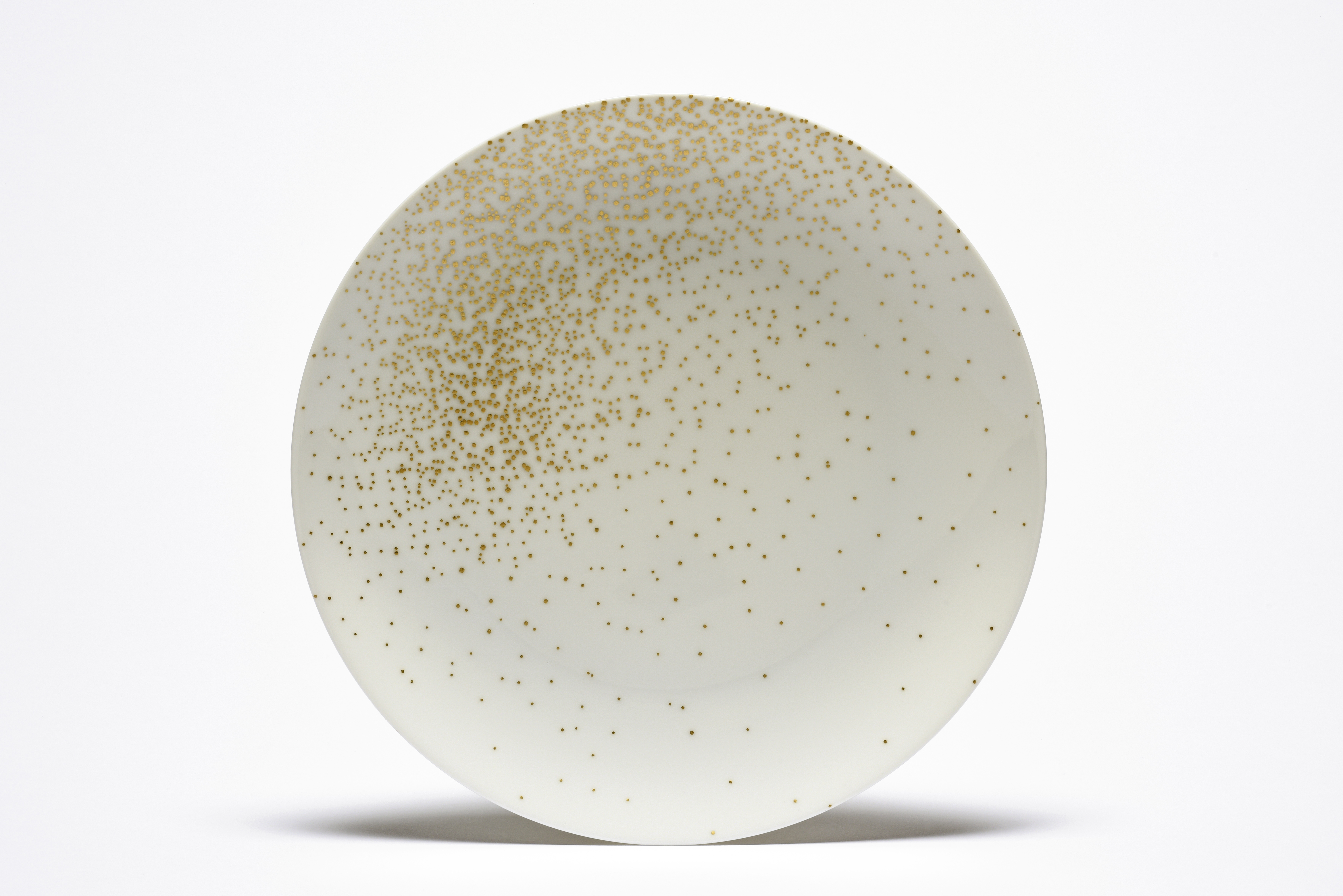 Philippe Apeloig, Galaxie Service
Philippe Apeloig's Galaxie décor, as spare as it is complex, has been organised around the volume of the Diane service pieces. The light of the gold and white background reverberates, bringing vibration and brilliance and participating in the movement of the composition.

You can see this artwork in the Sèvres showroom.