Mayodon cup in white
Sèvres porcelain
Small conical cup with a narrow foot, created by Jean Mayodon for the Manufacture de Sèvres. A striking shape and a unique contrast between the whiteness of the porcelain and the depth of the bleu de Sèvres decoration. Sèvres marks under the foot.

An art object made entirely by hand by our craftsmen in the workshops of the Manufacture. Shades and variations may appear from one piece to another, making each one almost unique.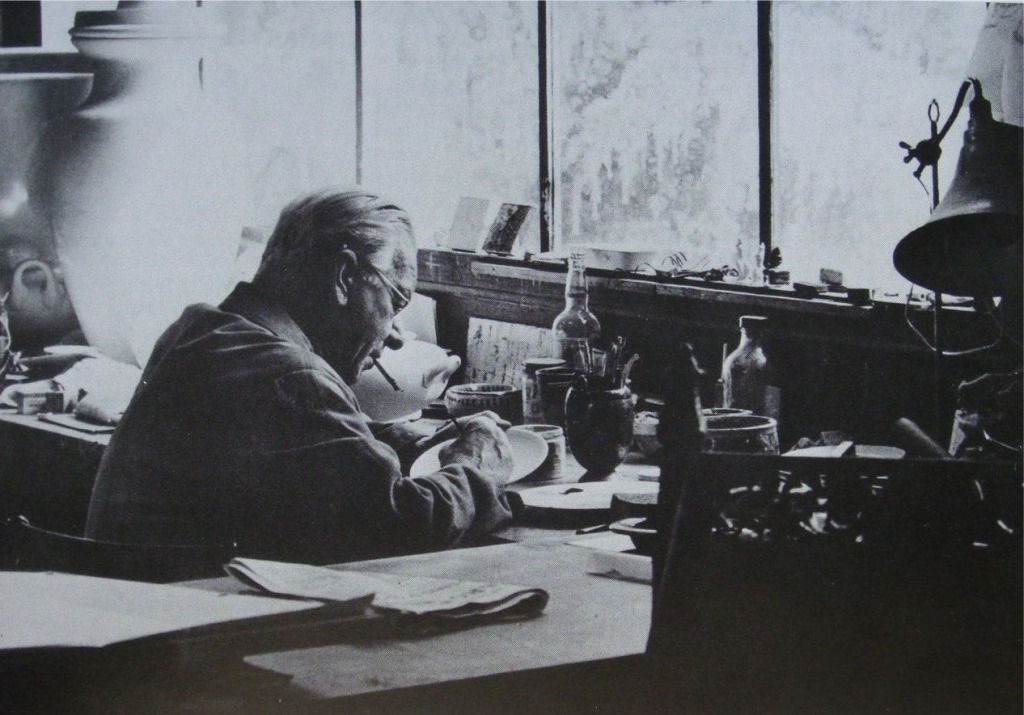 Jean Mayodon in his workshop at the Manufacture de Sèvres


Jean Mayodon (1893-1967) was a native of Sèvres, where he lived and worked in his personal studio for most of his life. From 1934 to 1939, Jean Mayodon was appointed artistic advisor to the Manufacture de Sèvres, and then artistic director.
During this period, he created more than 80 vase shapes for the Manufacture.

Although he abandoned earthenware, his favourite material, for porcelain, he remained faithful to his main source of inspiration in his designs: Antiquity, evoked by rounds of tritons and mermaids, dancers, heroes and gods.

Jean Mayodon's personal production also includes large-scale works: fountains, sculptures, decorative panels, etc. intended for private homes, official buildings or large ocean liners.