matali crasset Cape vase no.28
Sèvres porcelain
Designed by matali crasset in 2018, the Cape vase is an anthropomorphic hybridisation of different elements from the Sèvres repertoire. Vase in Sèvres blue soft porcelain paste and cape in white biscuit. Numbered edition; the copy offered is number 5. Signature and marks on the bottom.

Entirely handmade by our craftsmen in the workshops of the Manufacture. Nuances and variations may appear from one piece to another, making each one almost unique.
While wandering through the vast library of forms at the Manufacture de Sèvres, matali crasset identified vases that appeared anthropomorphic to her and that she wished to combine by interweaving them. In 2018, she was able to combine the skills of our craftsmen with her original approach to the object. The idea was to "think vases as a method", a method that consisted in making choices while avoiding the usual drawing stage. This approach is the source of the work's originality, challenging the factory's know-how at the same time. The world of Sèvres was thus intertwined with that of the designer through the meeting of her spirit with our forms. From this mixture was born a composition of anthropomorphic vases and colour combinations.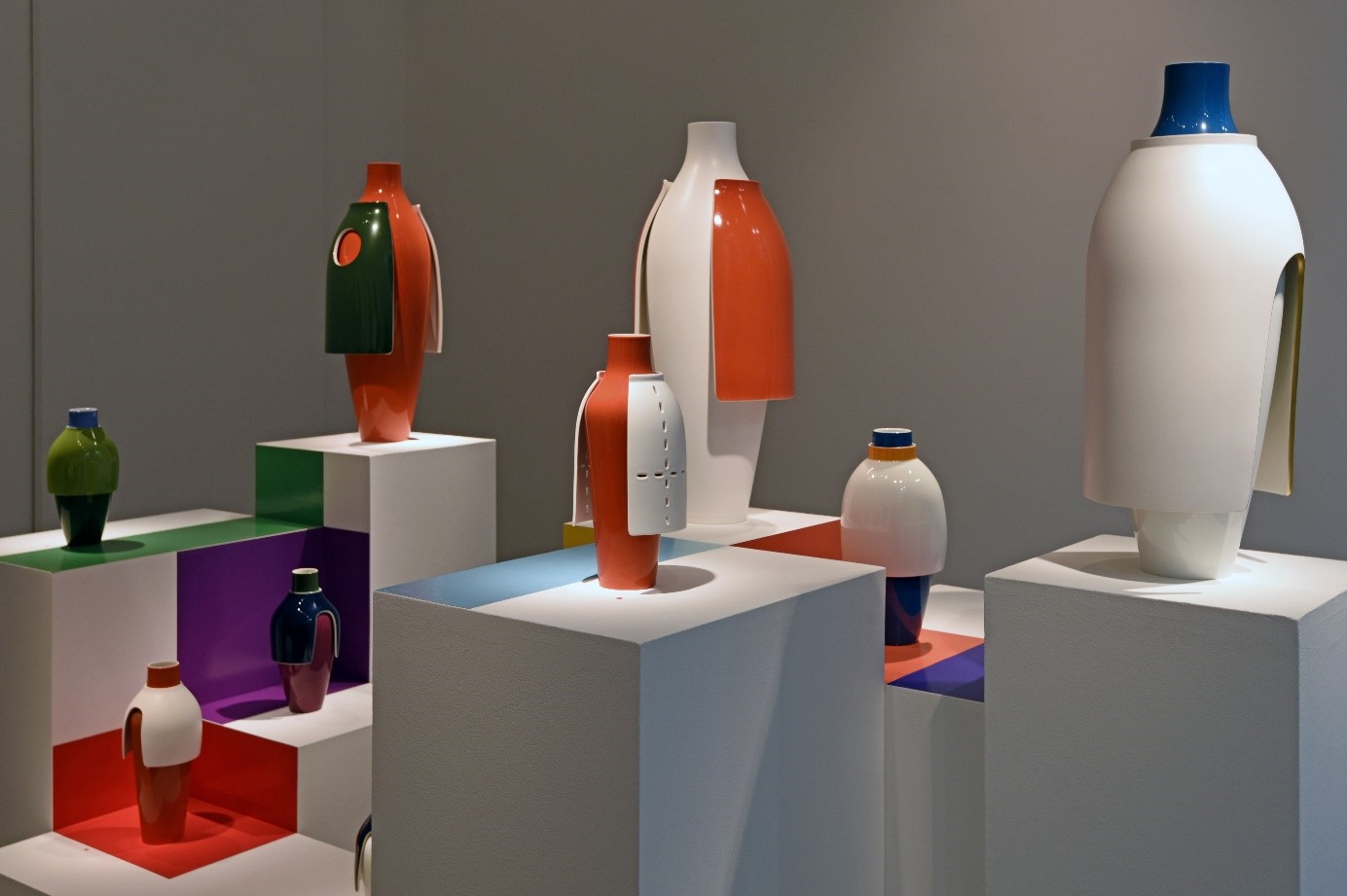 The available works from the matali crasset collection are available at the Showroom de Sèvres.