Guisset Zénith pendant
Sèvres porcelain
Resulting from the collaboration between the Manufacture de Sèvres and Constance Guisset for the Céleste jewellery collection, the rectangular Zénith pendant combines biscuit with an allover 24-carat matt gilding on both sides. Natural silk tie and porcelain biscuit clasp. Sèvres marks on the back.

This jewel is entirely handmade by our craftsmen in the workshops of the Manufacture. Shades and variations may appear from one piece to another, making each one almost unique.
Resulting from the meeting and collaboration between the designer Constance Guisset and the craftsmen of the Manufacture de Sèvres, the Céleste jewellery collection combines an alphabet of graphic shapes made of porcelain with emblematic materials from our decorations or with striking colours from the historic Sèvres palette.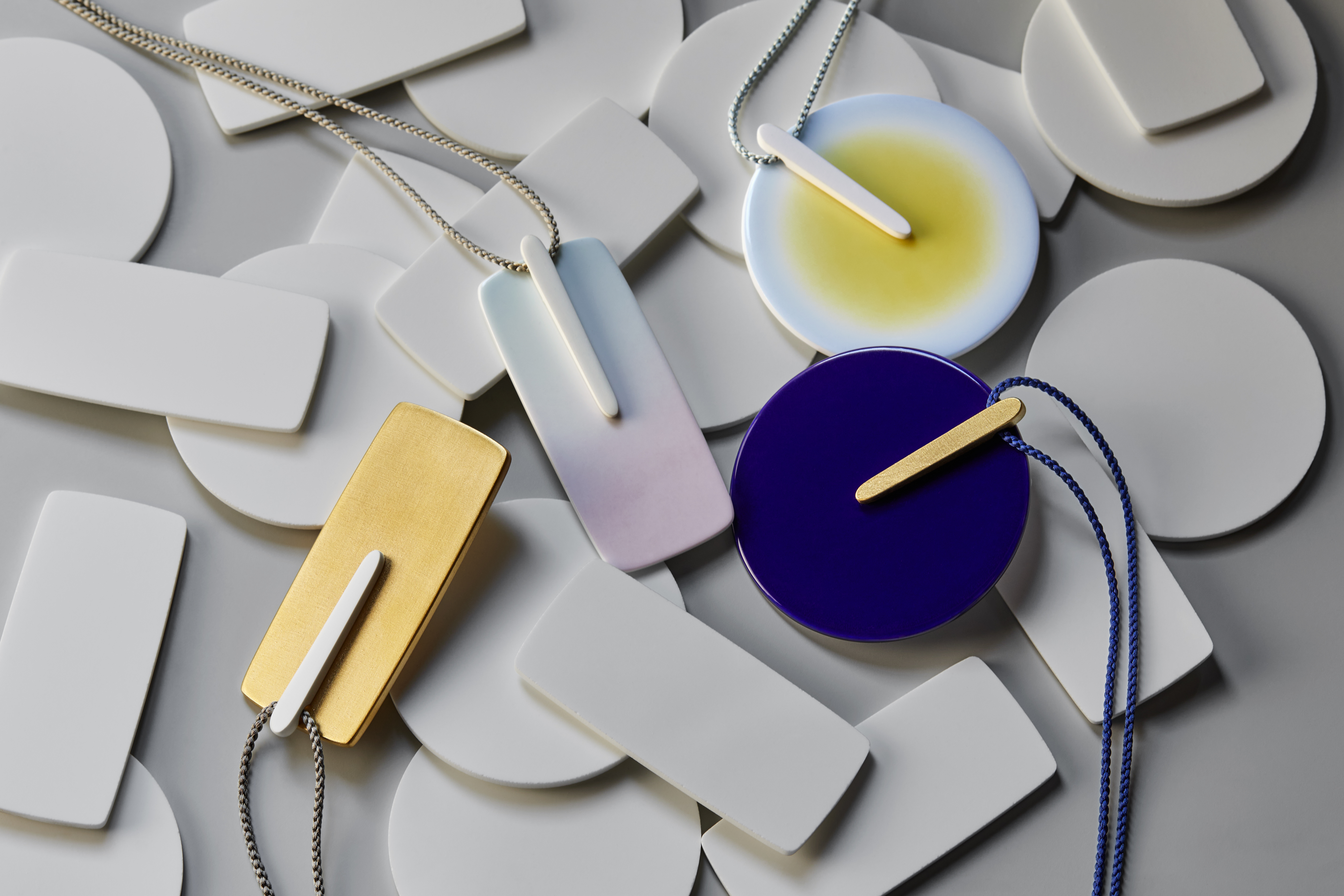 The first pendants from the Céleste collection, created with Constance Guisset.