Gold at Sèvres
Gold, a precious metal and fascinating material par excellence, has been an integral part of the emblematic designs of the Sèvres Manufactory since the 18th century. As early as 1760, Sèvres obtained the privilege of being the only factory authorised to produce gold decorations by royal decree.
An ingot of pure 24-carat gold is dissolved by our laboratory in a mixture of acid and then precipitated before being ground into powder to be delivered to the workshops for the final stage of decoration. Each gold decoration is either powdered directly onto a decoration or applied as a transfer, or bound with lavender essential oil and applied with a brush, usually in a circular line drawn freehand. It is finally fired at between 750 and 860 degrees.
Dull after firing, it is thanks to the burnishing stage, which consists of crushing it with a semi-precious stone tool (agate or hematite) that the gold can finally reveal all its beauty and its unequalled brilliance. Gold can be applied to all the porcelain paste types used in the Manufacture.
Today, the Sèvres laboratory continues to research the properties of this rare metal in order to develop new applications and to continue to innovate in the world of decoration.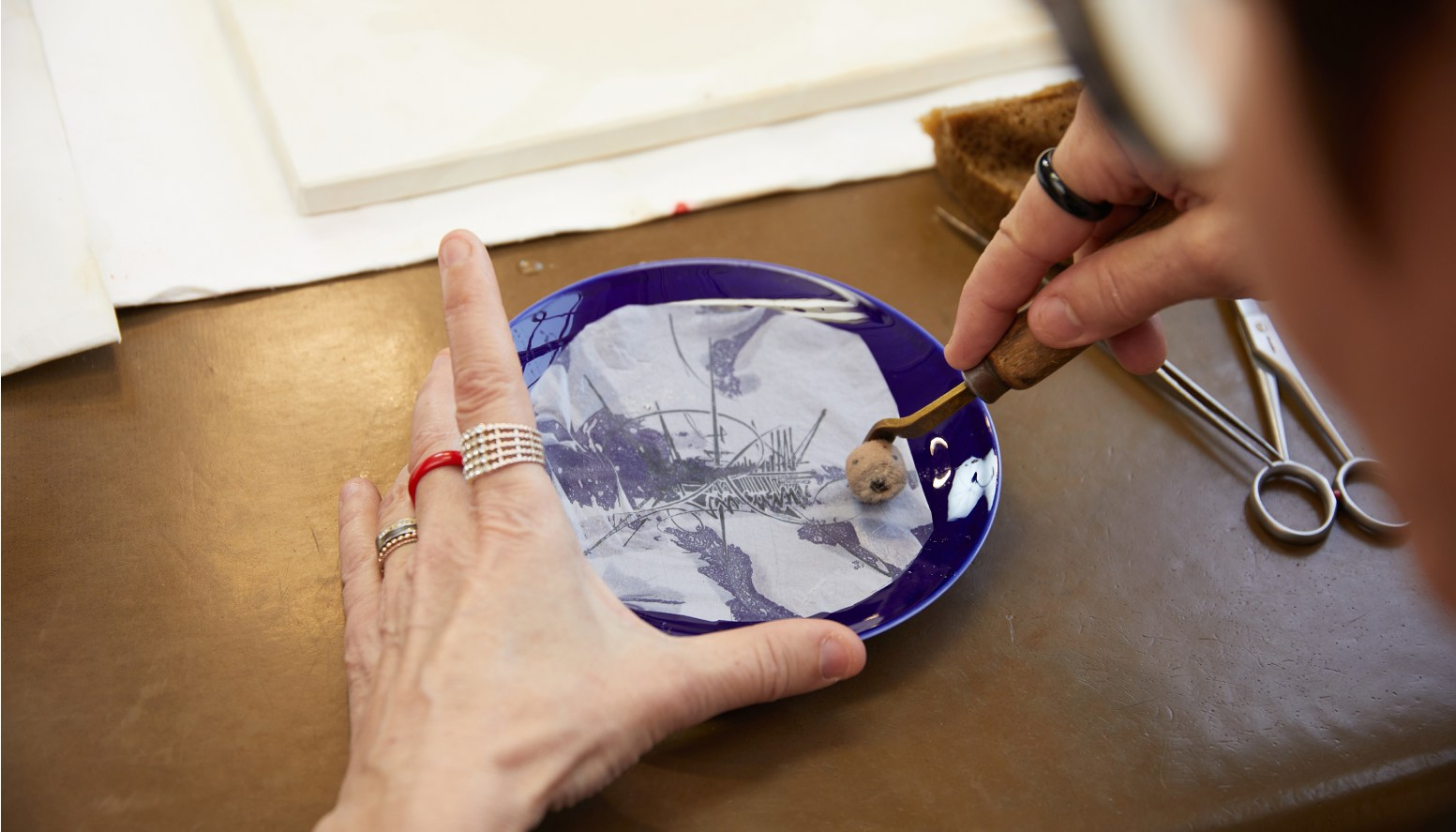 A stencil is essential to ensure that the design is accurate.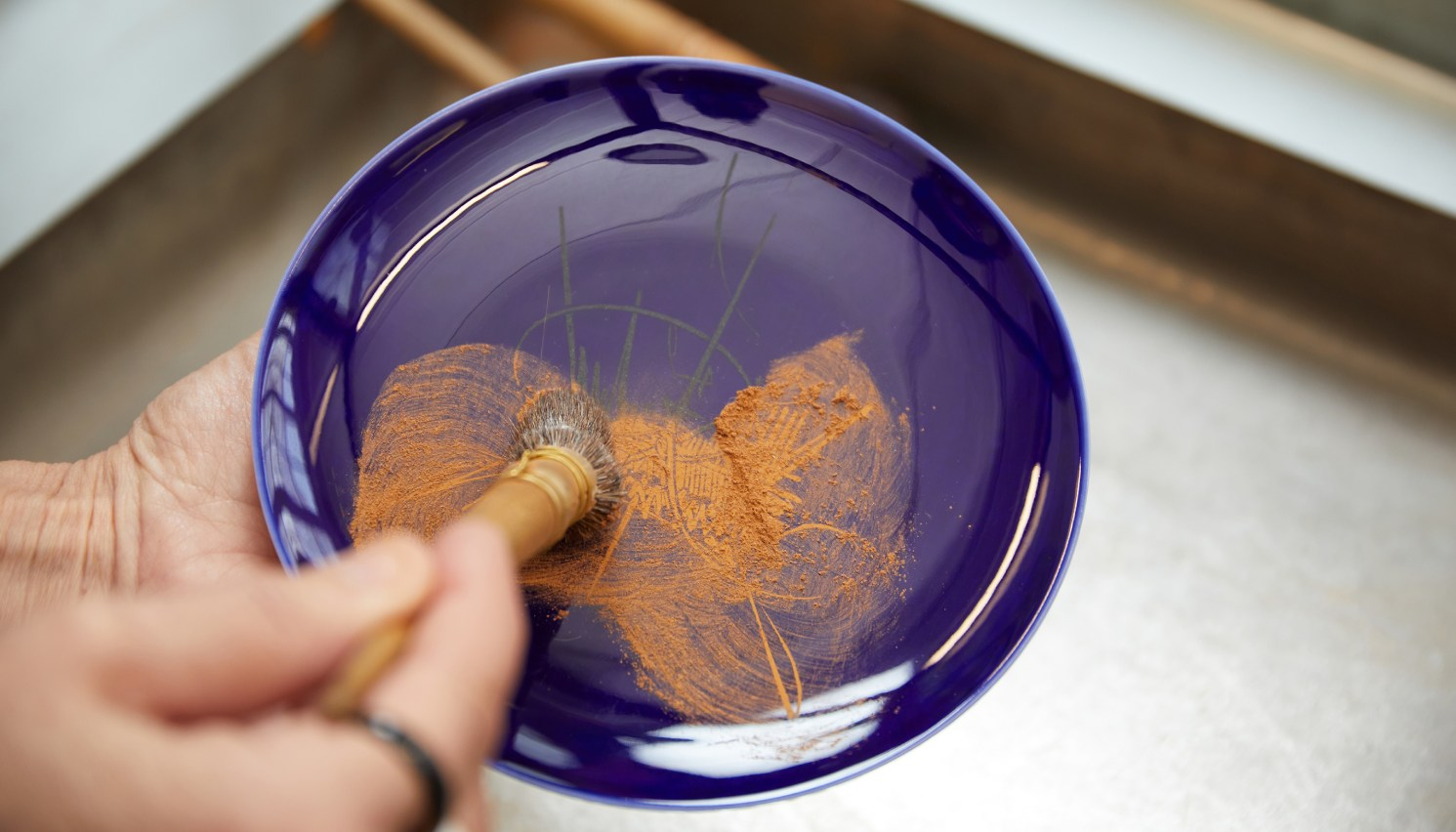 Pure gold is used in powder form, which requires extreme rigour.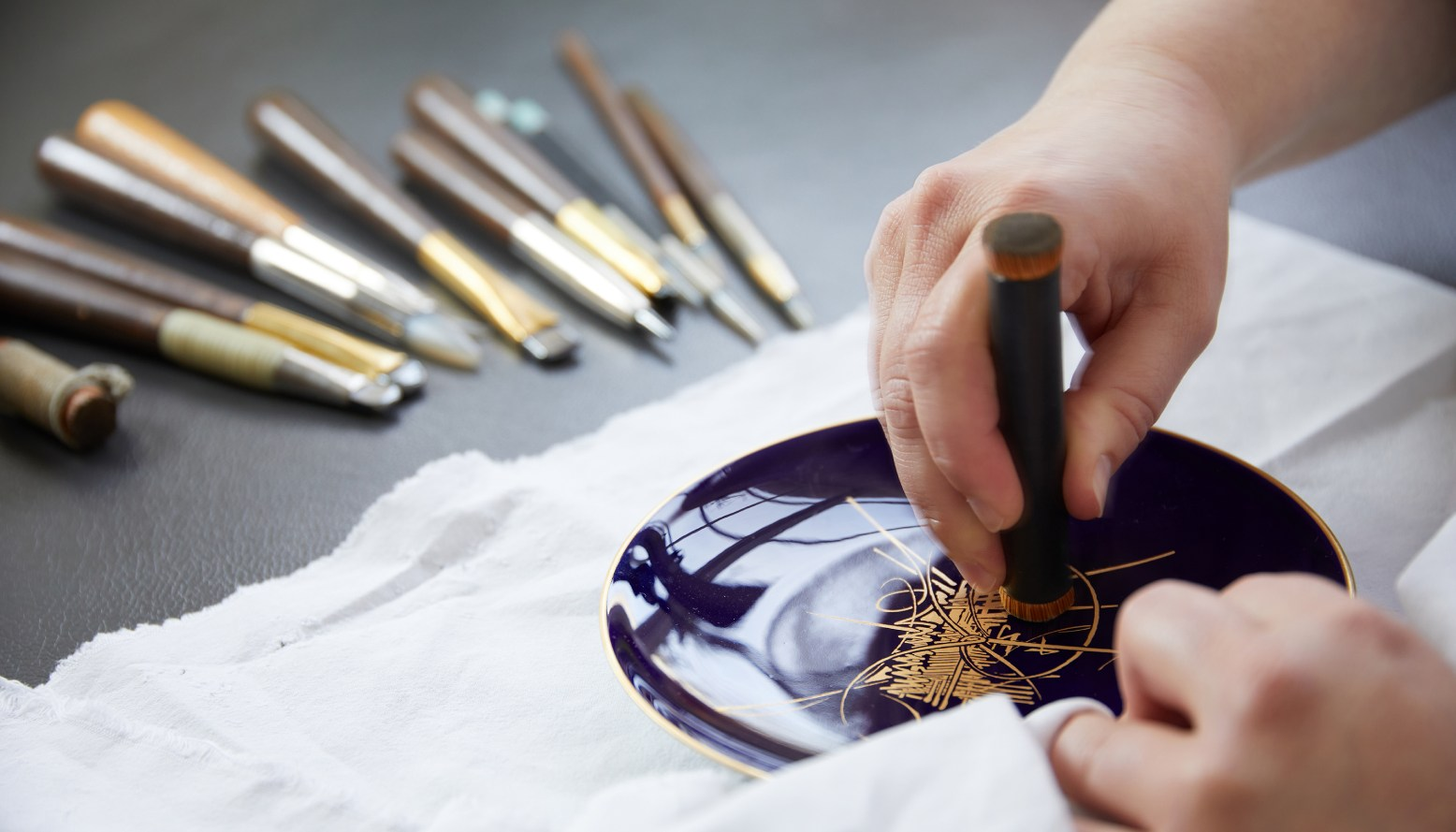 The magic happens in the burnishing process, where the metal particles are superficially crushed, restoring the shine of the metal after firing.
Discover the gold workshop