The Manufacture de Sèvres and the French State
Sèvres and the French State
The Manufacture de Sèvres has been a royal manufactory since 1759, an imperial manufactory since 1804 and then a national manufactory. From the very beginning, it produced diplomatic gifts for foreign sovereigns. Napoleon I used Sèvres porcelain dinner services to promote French heritage throughout the world.
As a guarantor of French savoir-faire and the excellence of French craftsmanship, the Manufacture still supplies the Presidential Office, ministries and French embassies around the world with ceremonial gifts and various tableware.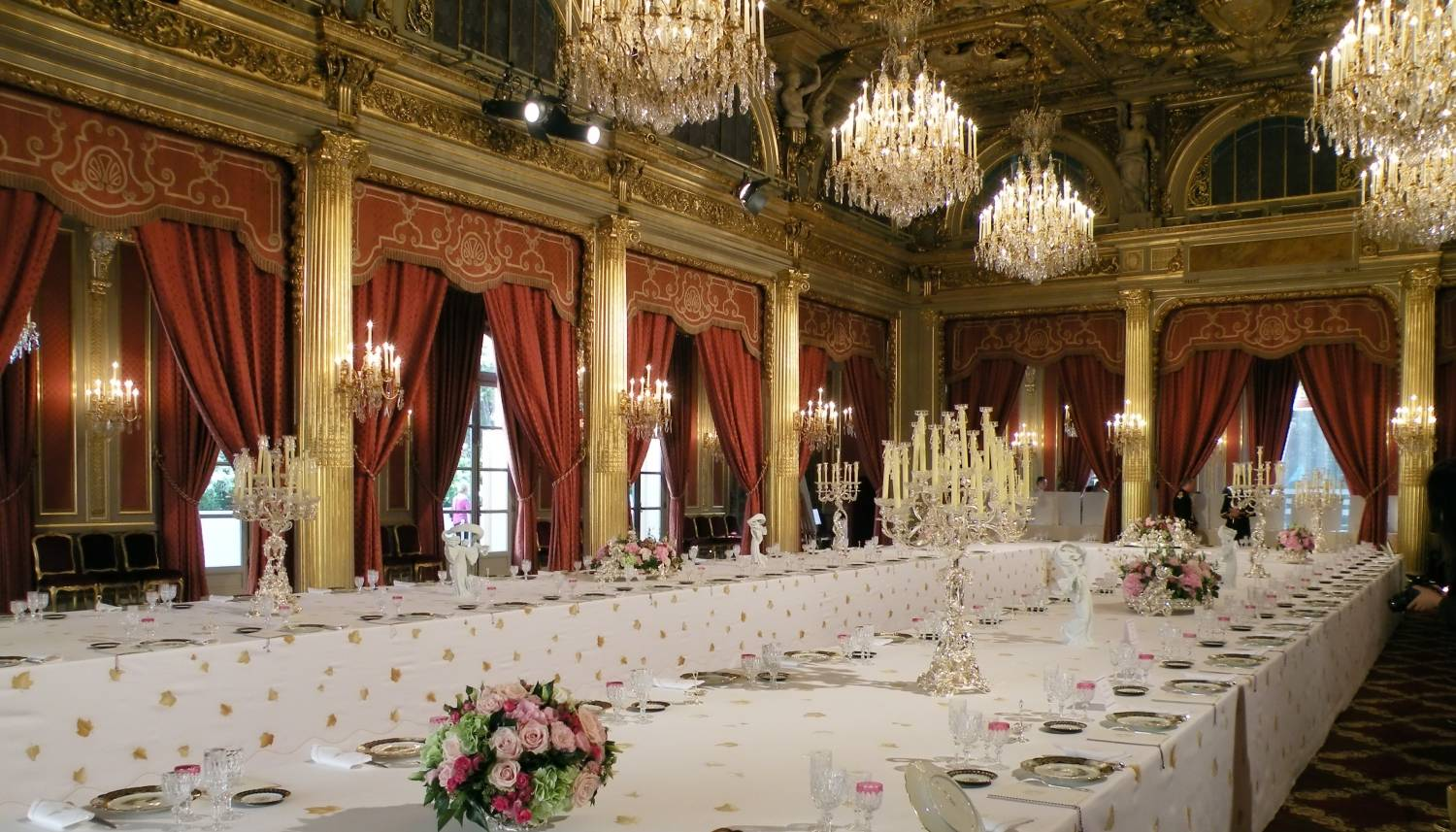 The Salle des Fêtes of the Elysée Palace where the big presidential dinners take place
The diplomatics presents
During State visits, it is not uncommon for the President of the Republic to offer a piece of Sèvres porcelain art. In 2012, on an official visit to Windsor Castle, François Hollande presented Queen Elizabeth II of England with a Sèvres porcelain sculpture by the artist Orlandini representing the sea goddess Amphitrite.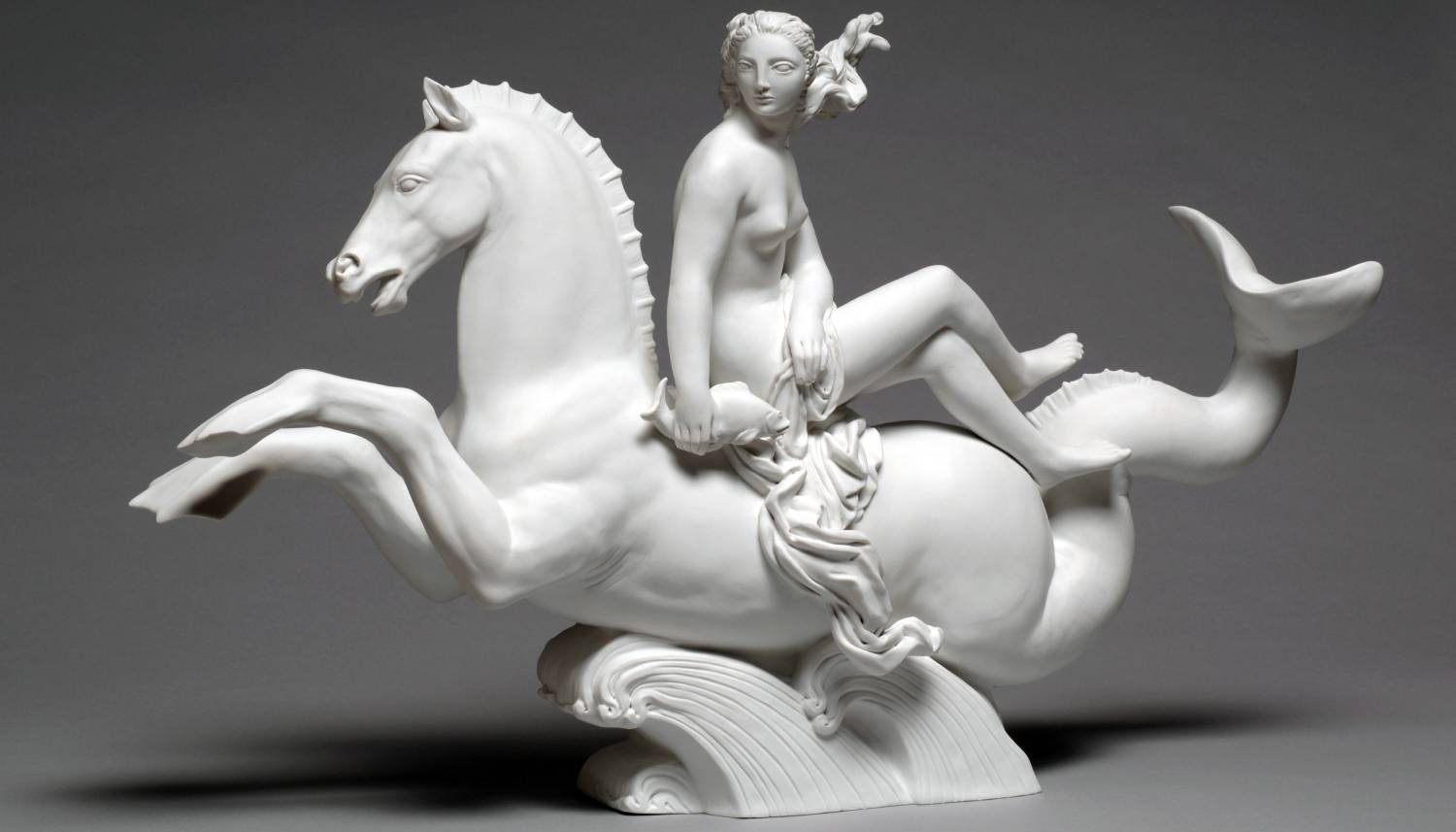 Table services
The Élysée Palace, the Hôtel de Matignon, the Ministry of Culture and the French embassies all have creations on deposit free of charge: table services and ceremonial pieces. Currently, more than 250,000 objets d'art from the Manufacture are on deposit throughout the world.

Nearly a quarter of the Manufacture's production is destined for the major government bodies (Élysée, Matignon, ministries and embassies). During French state dinners held on the occasion of official visits by foreign heads of state, guests have the pleasure of dining on Sèvres porcelain plates. The oldest table services deposited at the Élysée Palace are the Service Capraire and the Service des Petites vues de France.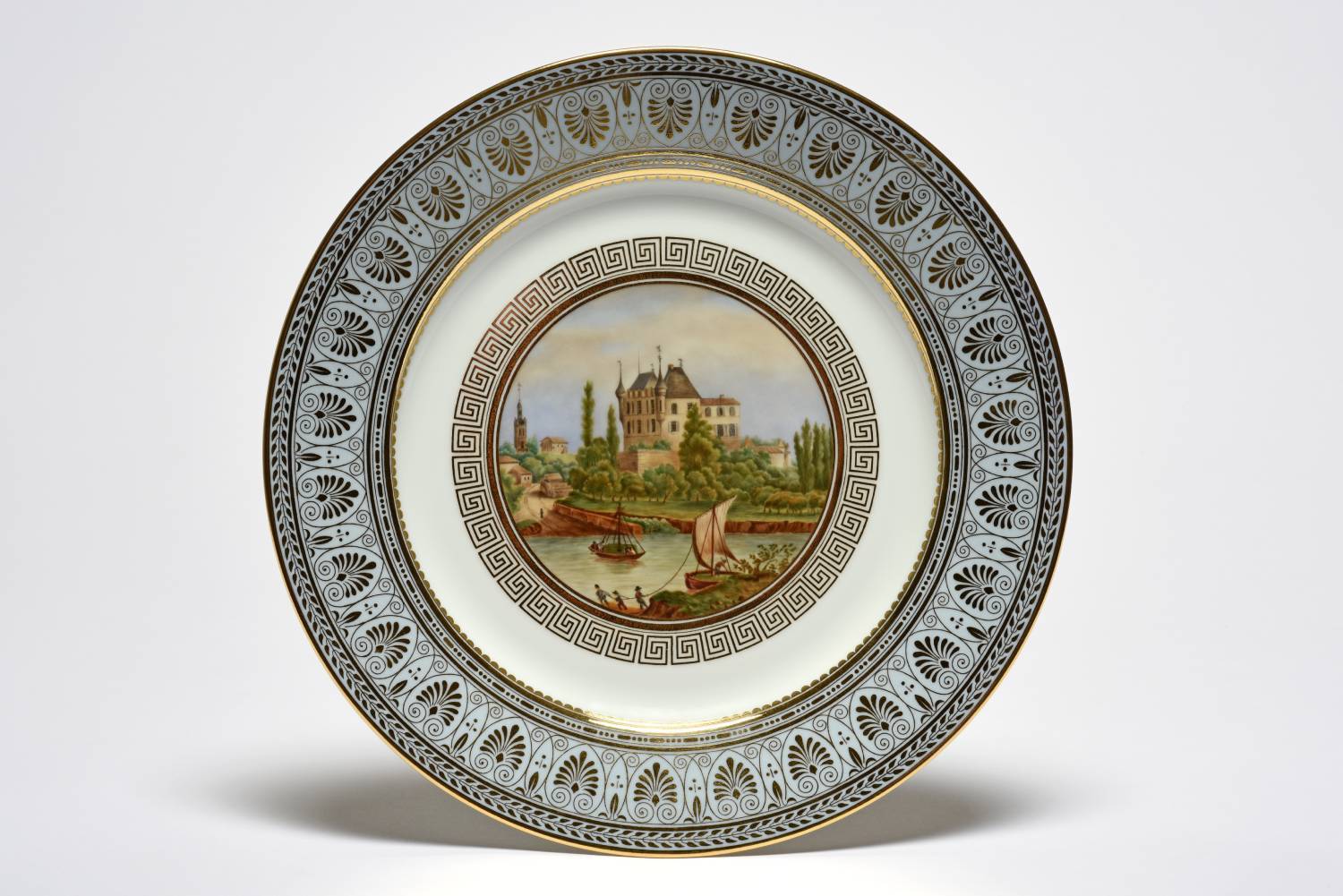 A plate from the service des Petites Vues de France
The term of office of President Georges Pompidou (1969-1974) was also marked by a revival in table services. This was the case with the so-called "Service Diane" services with decorations by Serge Poliakoff, Yaacov Agam and Etienne Hajdu.

For the new millennium, new services were sent to the Presidency of the Republic: those of Philippe Favier, Geneviève Asse, and Pierre Alechinsky, all on Diane service forms.
In 2018, following a call for applications and on the proposal of a committee of experts, the Presidency selected Bleu Élysée, the project by the artist Évariste Richer, which takes up the entire plan of the Hôtel d'Évreux, now the Palais de l'Élysée.

For the artist, this service reveals the plan of the buildings of the Élysée. The use of Sèvres blue enables the features of the Élysée building to be redrawn in the manner of architects' "blueprints". Designed for the largest lunches or dinners for 300 guests, this service is composed of four different sizes of plates, and thus constitutes a complete service of 1,200 pieces.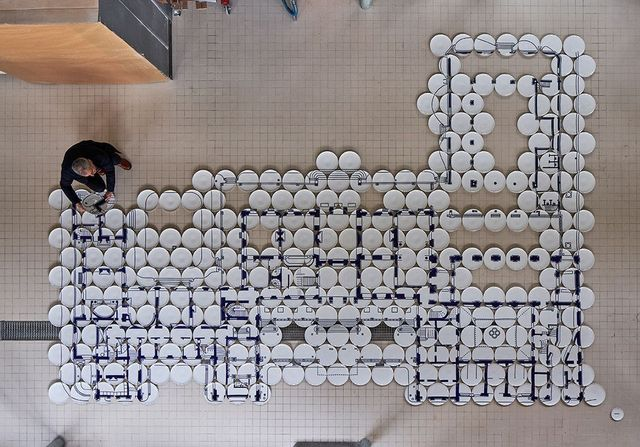 Discover our plate selection