Guitet small plate
Bread plate from the Diane service in bleu de Sèvres with a 24-carat gold decoration created in 1970 by the artist James Guitet for the Manufacture de Sèvres. Gold thread on the lip. Signature and marks on the bottom.

An art object made entirely by hand by our craftsmen in the workshops of the Manufacture. Nuances and variations may appear from one piece to another, making each one almost unique.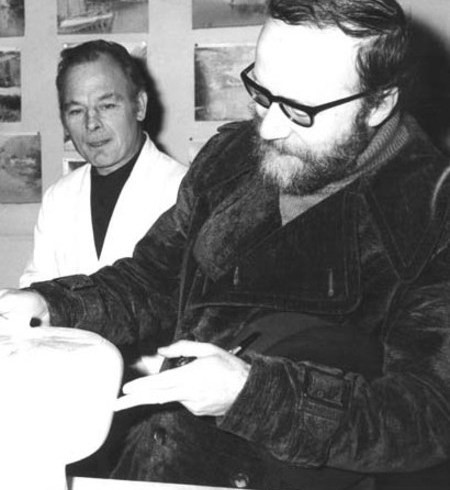 James Guitet (1925-2010) was a French painter and printmaker. He built his art around an abstract style by adhering to the expressionist movement, which he gradually evolved into a more geometric approach.

During his collaboration with the Manufacture de Sèvres between 1970 and 1988, he exercised his know-how and creative spirit by creating several gilded decorations and decorated forms, including this engraving of the central motif of the plate.