The Sèvres marks
What are the differents Sèvres marks?
Each Sèvres object bears the famous "marks" that tell the story of its production. The marks are affixed as the piece passes through the various manufacturing and decoration workshops. These marks guarantee the excellence of our craftsmanship and the exceptional quality of our production. They allow a precise follow-up of the manufacturing stages by identifying each craftsman who participated in its realization and a verification of the quality of the piece before it leaves the workshop. At each stage of production, the craftsman places his initials or the symbol of his mark.
The mark of manufacture of the shape indicates the month and year of shaping, and is engraved in the raw object before its first firing (known as "dégourdi").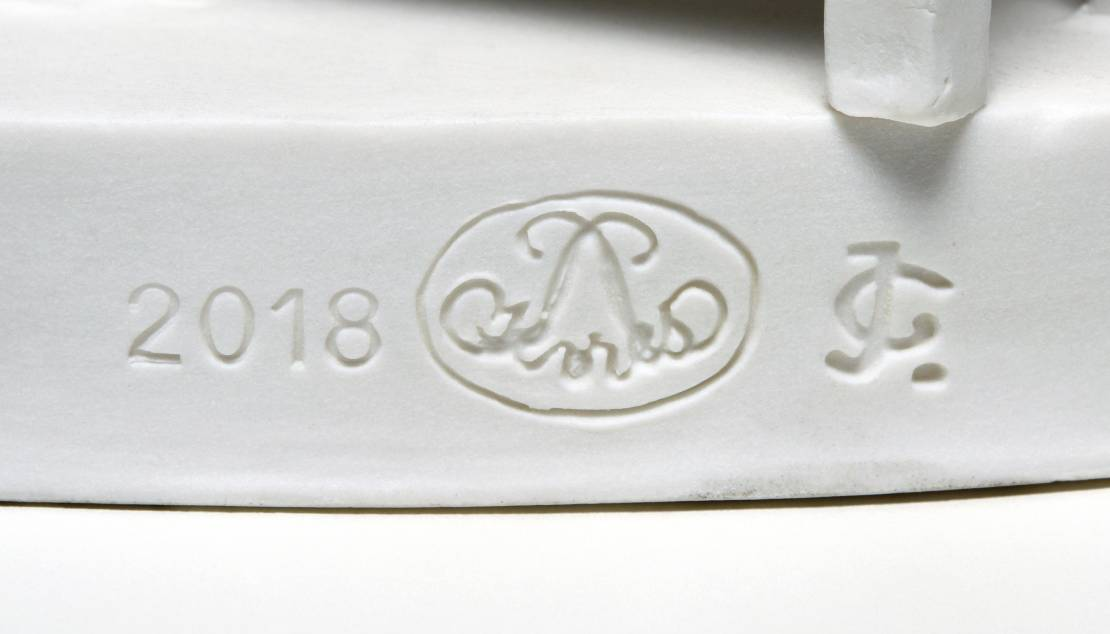 The Sèvres mark, which certifies the origin of the Manufacture de Sèvres and authenticates each object, is then stamped with chrome green before the glaze is applied. The current version was designed in 1972 by the artist Georges Mathieu. It combines in a stylised way the two interlaced Ls of the mark of King Louis XV, chosen in 1753.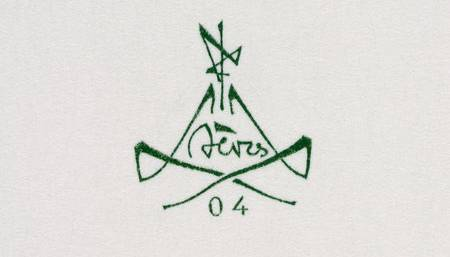 The decoration mark, which indicates the completion of the work of the decorators, painters or gilders, with the letter-date of the year, is finally placed on the enamel.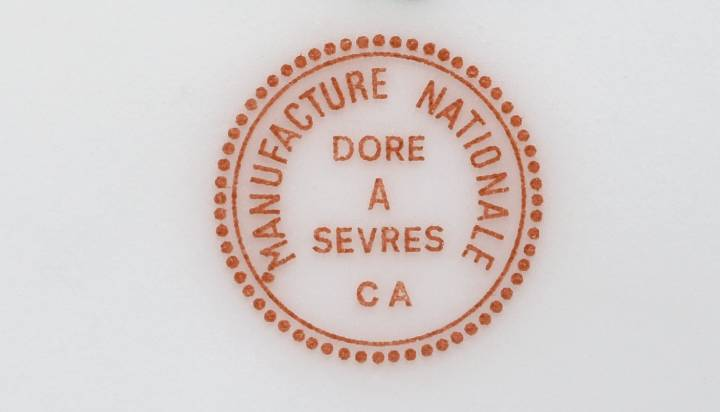 An object may also bear the artist's signature in the case of collaborations with artists and designers, or the destination mark in the case of objects intended for the service of the State (diplomatic gifts, decorations or table services for State residences).
Application of the manufacturing mark
Discover our small porcelain biscuit sculpture