Mathieu small plate
Sèvres porcelain
Bread plate from the Diane service in bleu de Sèvres, with a Montreal decoration in 24-carat gold, created in 1967 by the artist Georges Mathieu for the Manufacture de Sèvres. Gold thread on the lip. Signature and marks on the bottom.

An art object made entirely by hand by our craftsmen in the workshops of the Manufacture. Nuances and variations may appear from one piece to another, making each one almost unique.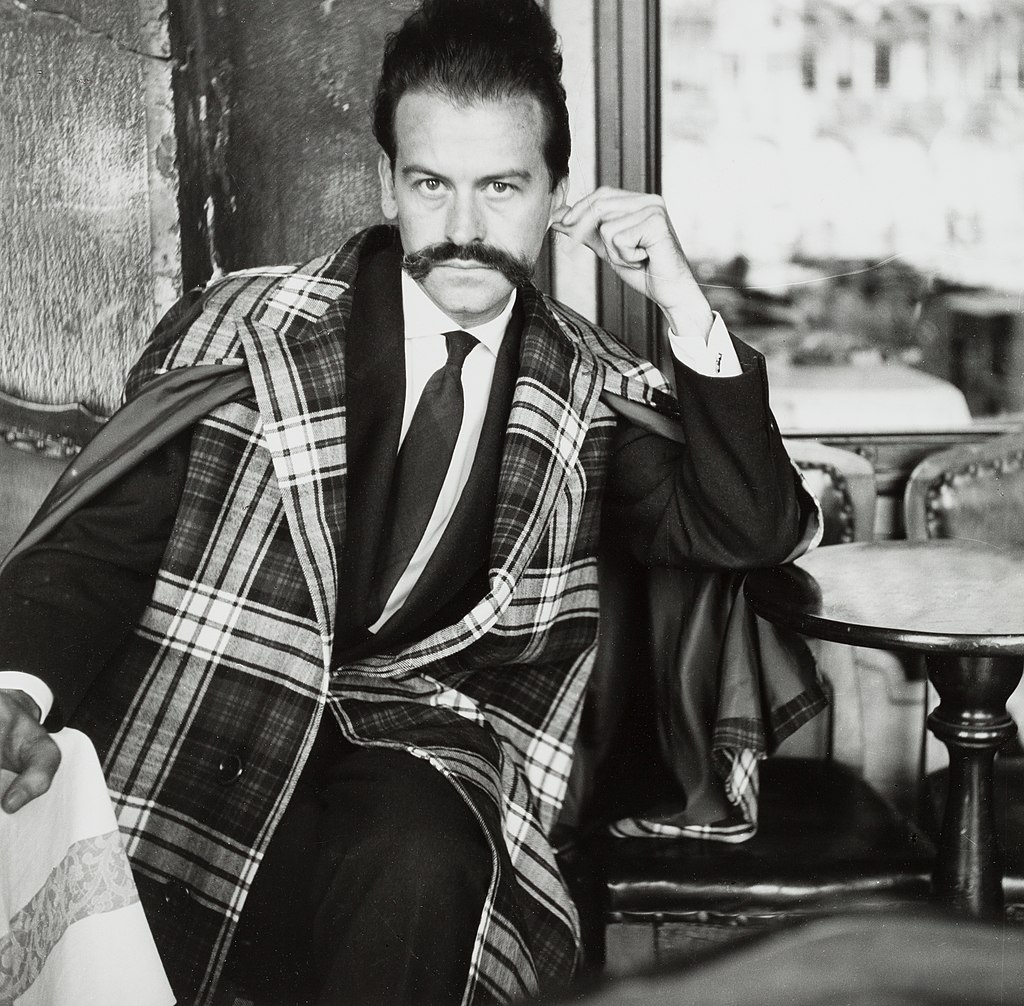 Georges Mathieu in 1921
Georges Mathieu (1921-2012) is a French artist considered one of the precursors of lyrical abstraction. He is also the author of the famous Sèvres marks and is famous for his 1974 ten franc coin.

The use of pure 24-carat gold combined with Sèvres blue brings out all the delicacy of Georges Mathieu's drawing with brilliance and nuance. This work is thus the result of an exceptional encounter between two aesthetics, each with a story to tell.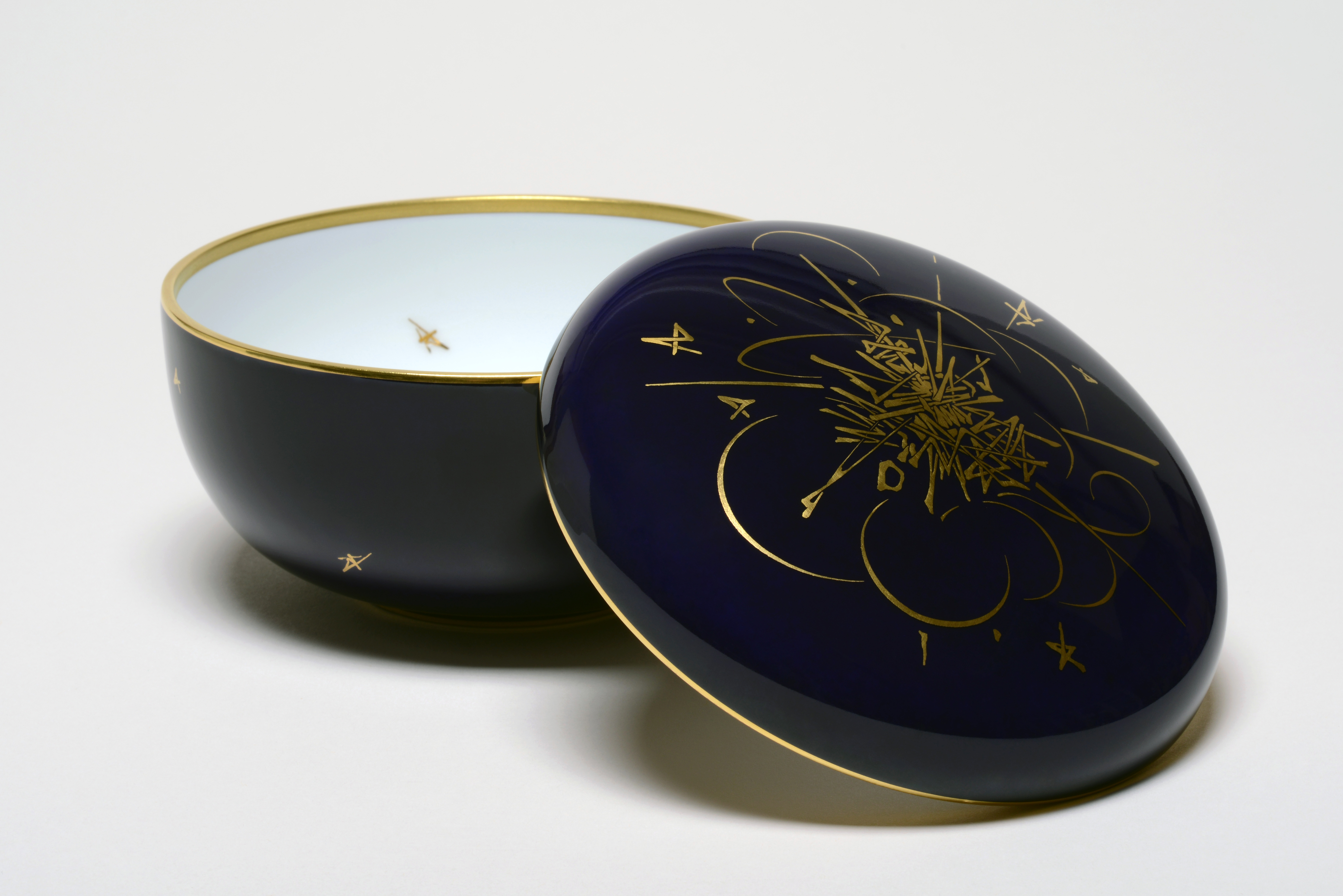 Mantes box, Bleu de Sèvres, gold thread, designs by Georges Mathieu.

In 1968, Georges Mathieu created another original design for our Mantes box. The box is made of Sèvres porcelain with a design combining Bleu de Sèvres and pure 24-carat gold.