Sitting cat Louis Riché
Sculpture in Sèvres porcelain biscuit
A small biscuit sculpture of a sitting cat created by Louis Riché (1877-1949) for the Manufacture de Sèvres. Signature of the artist and marks of Sèvres on the base.

Sculpture entirely handmade by our craftsmen in the workshops of the Manufacture. Nuances and variations may appear from one piece to another, making each one almost unique.
Louis Riché (1877-1949) was a French sculptor and bronzemaker, a pupil of Georges Gardet, a famous Parisian animal sculptor. In 1896, when he was only 19 years old, he became the youngest sculptor to exhibit at the Salon des artistes français.

The artist is particularly famous for his animal representations. Among his favourite subjects were dogs, but also and above all cats and felines of all kinds, which he represented with affection throughout his career.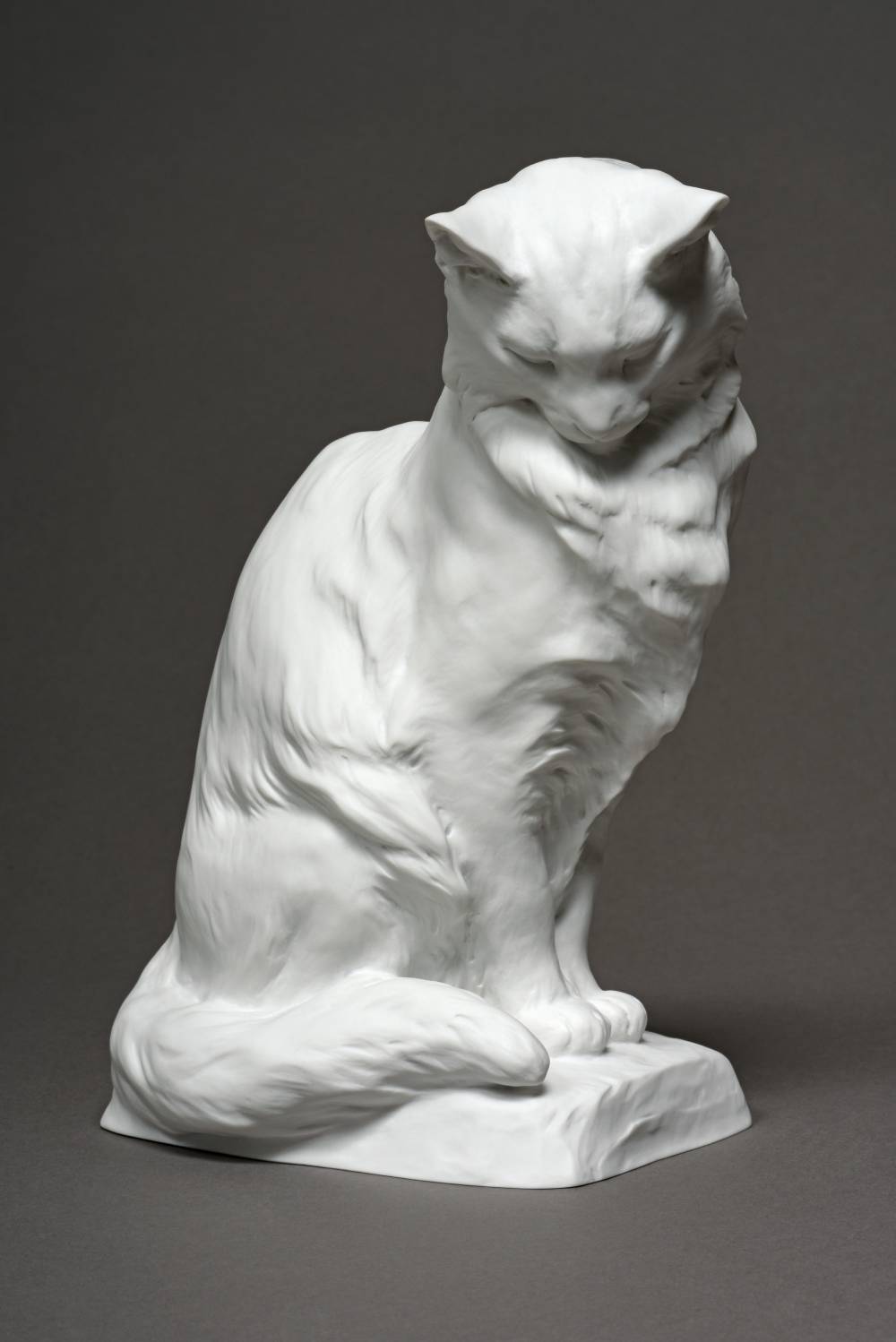 Sitting cat, 1904, Louis Riché
Another model of cat in Sèvres porcelain created by Louis Riché and from the collections of the Manufacture de Sèvres.