Boos cube in shades of blue
Sèvres porcelain
Les messagers de la Poésie frénétique is one of the works created by Emmanuel Bosse during his residency at the Manufacture de Sèvres. A porcelain cube, decorated on five sides with each of the shades of our signature cobalt blue: Sèvres blue, lavender blue, "granité" blue, lapis lazuli blue and "nuagé" blue. Artist's stamp and marks on the bare surface. Copper support. Numbered edition; proposed copy is no. 14.

The work is entirely handmade by our craftsmen in the Manufacture. Shades and variations may appear from one piece to another, making each one almost unique.
Ceramic artist Emmanuel Boos was a resident at the Manufacture de Sèvres laboratory from October 2016 to November 2018. The choice of the cube as a generic element to develop his reflection on colour palettes allowed him to observe the behaviour of the glaze vertically, horizontally, on edges but also in thickness. The title of this work refers to a poem from René Char's collection La Bibliothèque est en feu (1956), which borrows its title from his past as a Resistance fighter.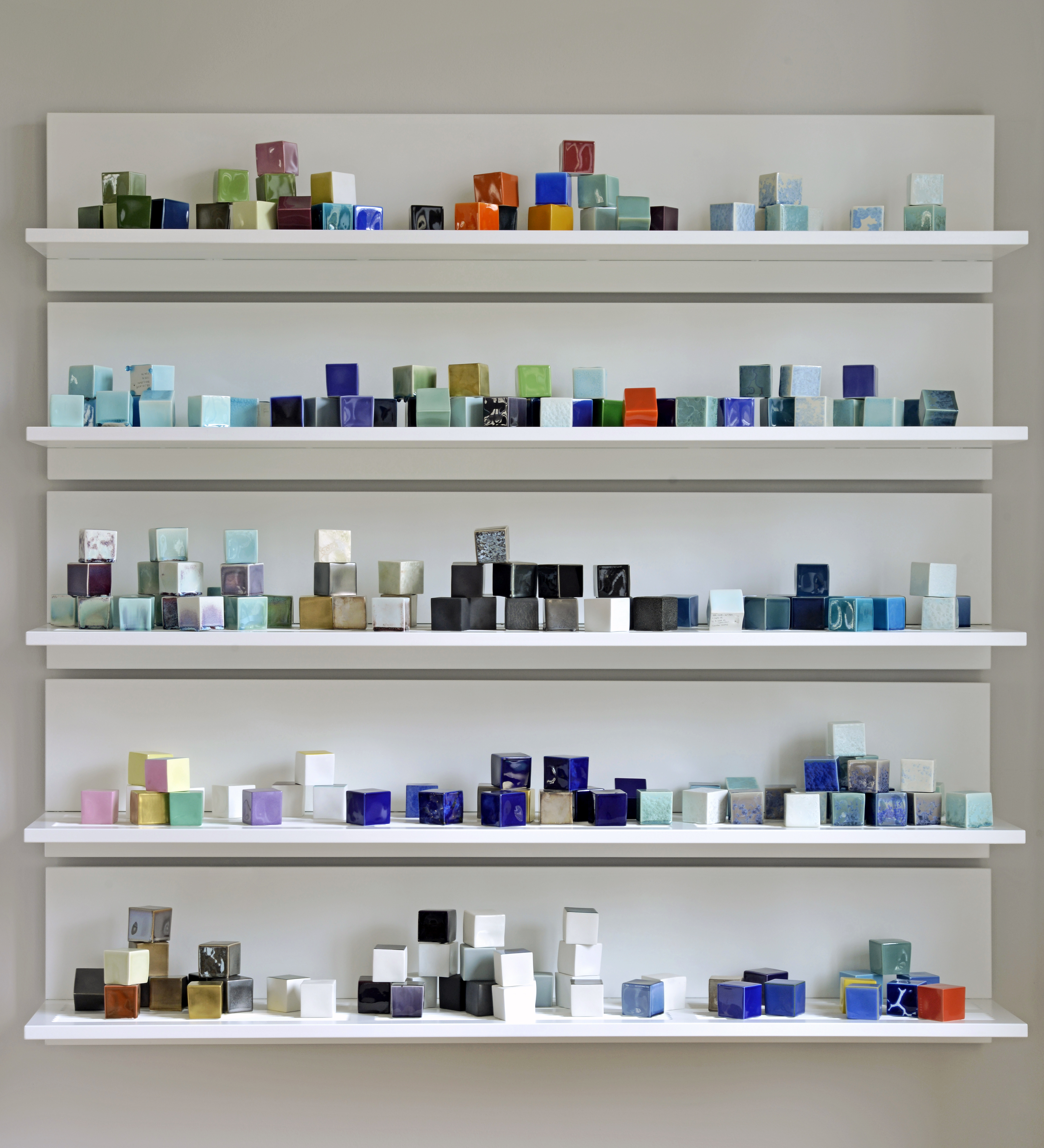 La Bibliothèque est en feu, Emmanuel Boos, 2018
Through this installation, the artist presents a palette of colours that he develops in the form of a large library of Sèvres enamels in 215 cubes. You can see this work in the Sèvres showroom. The work is currently exhibited at the Showromm de Sèvres.